THE BUSINESS OF STORYTELLING
Stop wasting time wondering what to post and wishing you could get it right –
Learn how to tell profitable and powerful stories for your business.
BUY NOW AND SAVE!!!
Doors open 31st January 2022
EARLY BIRD PRE-SALE PRICING ENDS
You don't need a big fancy marketing plan with weekly blogs and live videos each week to connect with your audience. What you DO need is a clear, consistent brand story that shows your audience WHO you are, WHAT you do, WHY you do it and HOW you transform their lives.
This is the course you need to learn how to:
Create a unique, bold brand story that feels like you
Build your list of marketing stories you can draw on any time you need new content
Know when and how to use your stories for maximum impact
Stop wasting time thinking of content ideas
Get your stories out of your head and into the world
Learn the essentials of telling powerful brand stories, tell your brand stories with confidence and use stories to convert more customers.
Does this sound like you?
I never know what to say - so I don't post anything
Blank page syndrome is REAL.  And it's hurting your business.  Reality is – if your audience doesn't hear anything from you, they don't know you exist.
I love seeing other people's stories - I could never sell myself like that!
The best thing about using your story to sell is that it's unique to you!  No one can copy it, and you'll be confident telling your story because it's yours. 
I know I'm hiding behind stock photos and generic content
Sick of blending in and being a wallflower?  Telling your story means standing up for what you believe in – whether that's a gothy nerd, a serious book lover,  a rose gold #bossbabe or a yummy mummy activewearer. 
Is this course right for you?
If you've got a personal brand, or you work with brands that need to tell their story – you're in the right place!
 This course is perfect if you're looking for the extra secret sauce that is the difference between blending in and standing out from the crowd.
If you want to make more impact through storytelling with your content – you're definitely in the right place! 
This probably isn't the course for you if:
You're unclear on your target client and what you offer
You already have a strong brand story and marketing plan
You can't commit to around 15-20 hours to work on your business marketing and plan for stories in your business.
What you get
This step by step course will give you everything you need to get started writing engaging stories for your business.
7 in-depth modules covering USP, Brand Values, Tone of Voice, Customer Profiles, Storytelling basics, Mindset and Confidence, Writing for the Web, Content Planning and Hands-on skills.
Templates and workbooks for each module
Quizzes to test your knowledge
Short, easy to consume videos
Accessible resources with transcripts and slideshows for each module
BONUS
2022 Content Planner and training
Storytelling Workbook
Brand Guide Workbook
Email ideas and subject lines
Live workshop in December/January to answer your questions.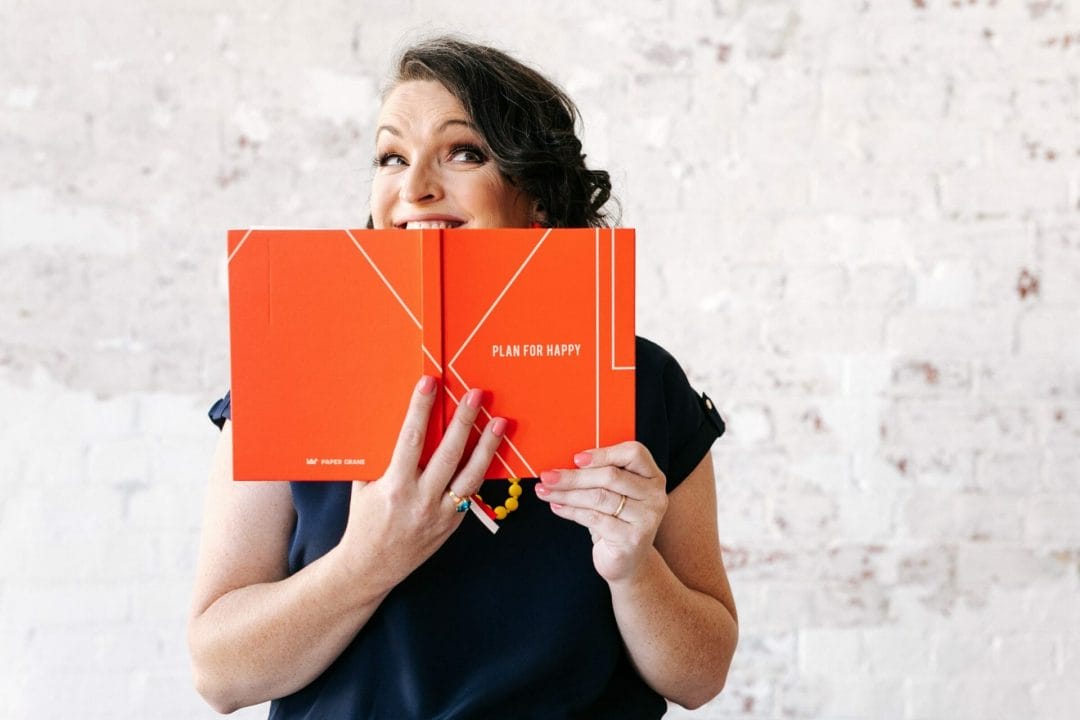 We're all storytellers at heart
Human brains are hardwired for stories. We crave them, we consume them and we use them to connect with each other.
But it's bloody hard to promote yourself without feeling like you're being spammy, oversharing or just plain boring.
 When it comes to selling your services as a personal brand -story provides the missing link between who you are and what you do – and your audience.
Telling powerful brand stories creates positive connections with your brand – and most importantly – inspires your audience to take action.
Authentic storytelling helps you stand out from the competition because YOU are your brand, and YOU show them what you stand for.
Strong storytelling makes your brand invincible and copy-cat proof – because no one does YOU like the original.
Selling with story takes away the random posts, the blank pages and the stress of throwing ideas at a page and hoping something connects.
With the skills you gain in this course, you'll have a clear strategy – and know what to post and when. You'll know how to tap into the emotions of sales, and know how you'll build your memorable and shareable brand content.
This jam-packed 7 module course is the answer to all your Personal Brand Story questions, with a focus on finding the stories that matter and then showing you HOW to get them out in the world.
HATE HARD PITCHES AND SPAMMY SALES?
STORYTELLING IS THE MAGIC FORMULA TO AUTHENTIC CONNECTION – AND MORE SALES
A CLEAR STORY MAKES OUTSOURCING A BREEZE
If you've ever tried to outsource  your copy – you know how hard it is to get someone to capture your voice accurately.  Imagine having a clear story you could share that encapsulates who you are and what you do.
STORY CREATES REAL CONNECTION
Stories are all about EMOTION, and when you tap into your customers' feelings, you become MEMORABLE.  A genuine story that connects lets your audience feel part of the story – and that warm vibe leads to more SALES.
STORY CREATES DEPTH AND IMPACT
You don't need to be high-powered or famous with a huge marketing team to make a difference.  You're here because you know your business can change lives.  Having a strategic plan to telling your story will make sure your voice is getting heard where it's needed.
BUY NOW AND SAVE
Here's how it works
Buy the course
Click through and buy now to secure the early bird pricing. 
Because this is the first round, I'm offering very special prices for my first round of students.
These prices won't last, and It's going up very soon.
Course Opens 6th December
On the 31st of January, you'll get access to the full course, including all videos, workbooks and templates.
Then you can work your way through each module at your own pace.
Rejoin for the live round in 2022
Around March 2022 – I'll be relaunching the course as a live round.
Your early-bird access pricing gives you complete access to all live workshops, training sessions and the Facebook group when it's relaunched.
Hey there!
I'm Tanya – Education and Training Copywriter
I've been writing for the Education sector for almost twenty years – from creating my own classroom materials to writing SEO-friendly website content.
At the same time – I've been teaching everyone from 5-year-olds to adult learners. 
I've led training sessions across Australia and around the globe for organisations like the Australian Government Department of Immigration, The Law Institute of Victoria, Migration Institute of  Australia, Kangan Batman TAFE, AMEP and more.
Moving into running my own courses on all things Tone of Voice, Branding and Storytelling?  It's the perfect mix of all my skills!
The thing I love most about my job?  Helping people find their stories – and helping them see that their story is valuable and worthy of sharing.
What I found over and over with clients who have personal brands was a gap between knowing they need a writer – but not being clear on their brand story, points of difference and tone of voice.
I've created this course to share what I've learned as a Copywriter about using story to create powerful brand stories that create impact.
Whether you want to DIY your own content or hand it over to a Copywriter, you'll have the knowledge and skills to tell your story in any setting, as well as a toolkit of stories so you'll never run out of content ideas again!
"I needed a professional copywriter who had experience writing educational material."
I needed a professional copywriter who had experience writing educational material to cast their eyes over a landing page for a new online course.
Tanya came back with recommendations to make the sales piece more enticing without changing the tone and voice.
She was easy to work with and able to turn the work around quickly, so I could meet the deadline. I look forward to working with Tanya again.
– JODY CAREY –
"Tanya has a huge depth of knowledge and generosity in sharing so it's easy to understand"
Tanya manages to be professional and warm and friendly at the same time. I wouldn't hesitate to recommend her work and know that I'll be calling on her for a long time to come
– DEANY JUDD –
"Tanya broke everything down and made it easy to understand how it all went together"
I find it hard to think outside the square sometimes when it comes to my written/video content. I engaged Tanya as a way of getting someone else's import. I found her ideas were very helpful and when I was following her plan it was easy to create content that my customers loved. I will use her again to work out the next few months of content for my business.
– KATINKA KERNUTT –
"The group members loved the training - they can't wait to start implementing all the ideas"
Tanya provided a great Pinterest Training session to our community that really highlighted the use of Pinterest to product-based businesses. Thanks Tanya!
– GWEN SAMS –
"Tanya made what initially seemed like a daunting task for me, very easy and showed me how to work smart not harder"
I had an amazing Zoom session with Tanya, and was so impressed with Tanya's ability to show me clear steps in how to avoid being overwhelmed by content ideas and scheduling. She was able to guide me on how to be more strategic in my approach and leverage off my existing offerings rather than reinventing the wheel each time. Tanya made what initially seemed like a daunting task for me, very easy and showed me how to work smart not hard. I'm excited to implement her suggestions and definitely recommend Tanya's services to anyone seeking to improve their business. Thanks a million!!
– AMANDA COPPA –
"Tanya is just brilliant at overall content strategy as well as drilling down to the nitty gritty."
Tanya is just brilliant at overall content strategy as well as drilling down to the nitty gritty. She's recommended some changes to me which range from simple and easy, to more complicated and time-consuming but with long lasting results. I'm excited to start scheduling posts for the very first time instead of lurching from blog post to blog post! I'm definitely keen to work with Tanya on a regular basis to keep me topped up with ideas!
– GEORGINA BOWDEN –
"Tanya is not only an amazing businesswoman, she is an ideas machine!"
Tanya is not only an amazing businesswoman, she is an ideas machine! If you're looking for content ideas for your blog or social media then do yourself and your business a favour and book in for a session! She has been a wonderful help to my business.
– MELISSA DICKFOS –
QUESTIONS BEFORE YOU COMMIT?
Frequently Asked Questions
I'm a copywriter - can I do this course?
Of course!  Whether you use the course to create your own brand stories (BAM!) or write them for your clients with personal brands, you'll learn how to take ideas and turn them into great content.
What support is there for the course?
For the first round of the course, there isn't any direct support.  BUT – when I relaunch the course in 2022 (and the price DOUBLES) – you'll get front row seats to the action.  This will include live workshops on the content, Q & A calls and Hotseat sessions as well as a Facebook group to share your learning.  
I'm not a writer- is this course for me?
Whilst you will need some basic writing skills – the content is suitable for writers at all levels.  The beauty of stories is they don't need to be written – you can apply what you learn to in-person events, a podcast or even start a  Youtube Channel.
Do I need to have a website?
Not at all! Of course, being an SEO copywriter, I'll tell you that a website is a great idea, but it's not a deal breaker.  There's plenty of other places to get published and build your profile.  In the last two modules, we cover writing for the web and getting your story out into the world, which will give you some ideas. 
EARLY BIRD DISCOUNT – BUY BEFORE 30 NOVEMBER FOR 30% OFF
PAYMENT PLANS AVAILABLE
PLUS BETA ROUND BONUSES
2022 Content Planner and training
Storytelling Workbook
Brand Guide Workbook
Email ideas and subject lines
FREE live group workshops in December and January to answer your questions and get you started
Not ready to commit just yet?  Why not join our waitlist while you think about it?