As a trailing spouse, I have moved to three cities and two countries with my family. Finding a job in a new place has always been a challenge, and most often frustrating experience. While everyone talks about the global economy, the world shrinking, employers still ask for local or regional experience. Am quite well-versed with the anxiety and fear of job-hunting when one moves countries. The first time, I moved from one city to the other, looking for a job, it was a horrifying experience but the next time was smoother.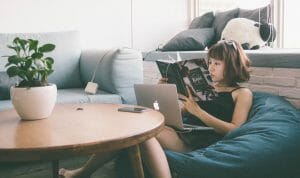 Top tips to make finding a job in a new city easier:
Update your social media presence: This is the first and most important step. Don't shy away. Update your LinkedIn and other online accounts so that when recruiters are doing a search you will show in that city.
Research employers in your Industry: Research for companies you'd like to work for. Create a 'watch-list' of these employers. Connect with senior management on LinkedIn. Most organizations today ask for your resume on their portal. Apply online to your shortlisted companies
Research the Meet-up groups and the like: As a newbie, it's important for you to build up your network. Networking is the key to finding a job. Thus, the more people you know the better it is. Add these people to your contacts.
Volunteer: To get local experience, volunteering is one of the best options available. Not only does the experience count but also keeps one occupied. Also, helps in learning local nuances.
Freelancing: Have an open mind. Till you don't land your dream job it's alright to freelance and add to your local experience. It will give you an income stream and keep the stress out.
Be patient: Always remember you will not find a job in a new city overnight. It takes time. Yes! It's frustrating. But patience is the key. Till then enjoy the new city, explore it, and spend time getting to know your surroundings. For once, you join back the workforce you will be craving for some 'me-time'
This guest post was originally published on Employment Avenues.