Latest episodes from the Pod
The Learn.Inspire.Create Podcast is brought to you by Tanya Abdul Jalil at Hayzel Media.
As a copywriter, business owner, and educator, Tanya loves to explore the interplay between ideas and creativity and what makes some ideas turn into things, and others just float off into space.
Learn. Create. Inspire by Tanya Abdul Jalil is dedicated to exploring fresh new ways to get creative and inspire your creative side.
Each episode is short and sharp and focuses on easy-to-implement ideas, strategies, and tools to help you take action without overwhelm.
Each episode focuses on 10 easy-to-implement ideas, strategies, tools, and tips to get you inspired to take action without overwhelm.
Are you constantly chasing shiny new projects that don't add value to your business?
Are you struggling to find the time to express yourself creatively?
Think you were born without a creative bone in your body and you want to see if you can be creative?
In this podcast, we will cover how you can boost productivity, be less stressed, have more fun in your business and more!
We'll cover ideas to help you be more creative in your day-to-day work – but with a large dash of productivity and get stuff done attitude that helps you sort the golden ideas from the fluff, and take action when inspiration strikes.
You'll find us tackling more issues than your local therapist's office, with everything from shiny object syndrome, imposter syndrome, looking after your mental health and wellbeing and procrastination for work avoidance all cracked open and explored.
In between, we'll serve up some savvy marketing advice covering crafting your personal story, finding your brand voice, SEO, Copywriting, fitting it all in with our busy lives, and more!
You'll leave knowing that you're not alone in your struggles – and we're here to help.
You will find easy to consume chats where I share my own insights into creating great personal brands, as well as chats with creative business owners, like Kate Toon, Stevie Dillion and Suzanne Chadwick who have overcome the procrastination, overwhelm and busyness of running a business to create strong vibrant brands that attract clients like bees to honey.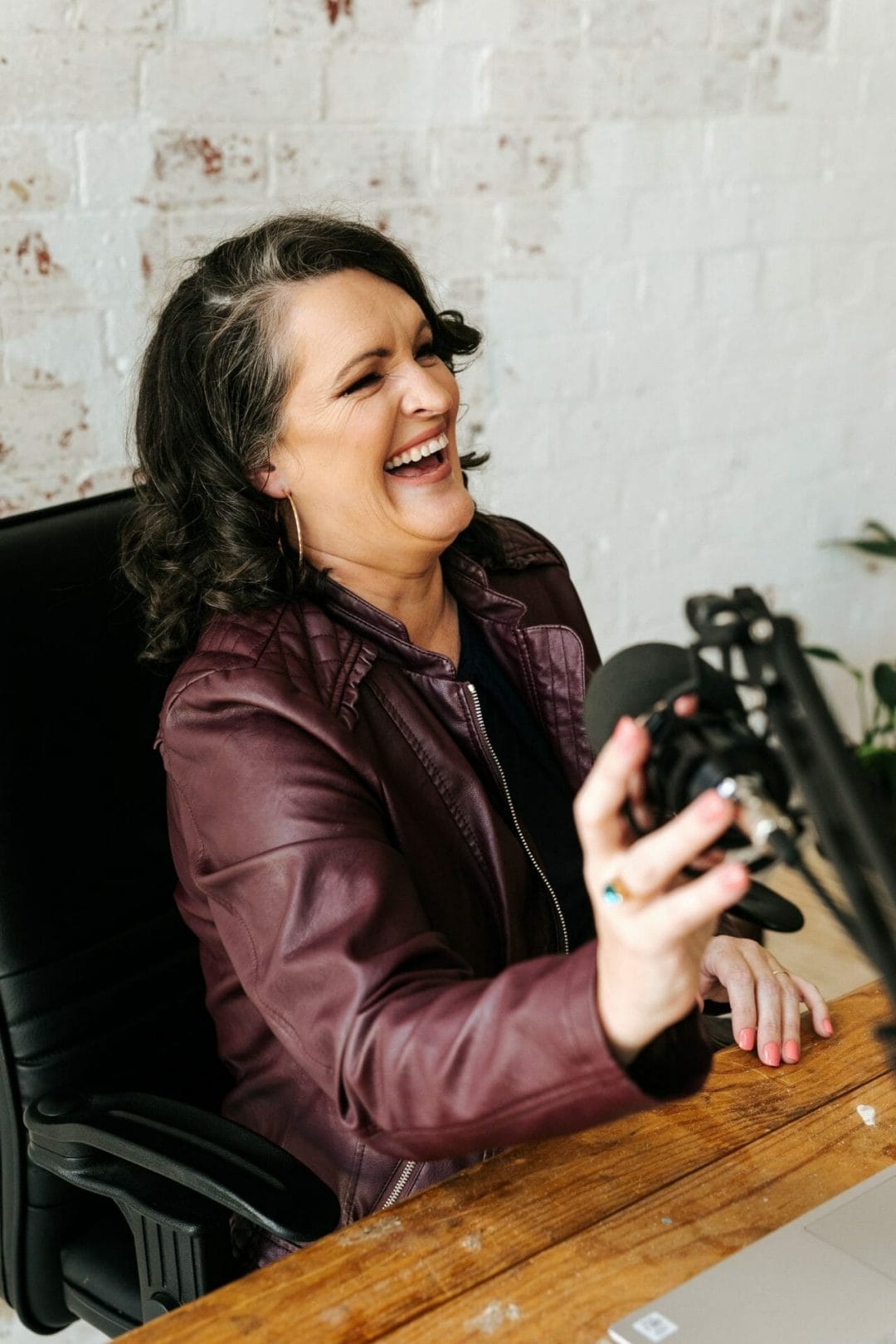 Hosted by Tanya Abdul Jalil
Learn.Inspire.Create 
Tanya has been working in the education industry for almost 20 years, from primary to adult education. 
Tanya is the founder and director at Hayzel Media, where she shares her skills as a copywriter and SEO marketer.  One of her favourite parts of the job is connecting personally with clients and helping them come up with creative ideas that big impact-minimal effort. 
In each episode of Learn.Inspire.Create, Tanya will help unpack everything from what makes us creative, how to move through creative blocks, inspiring ideas and lessons from other business owners and how to stop chasing shiny objects and get productive.