The 10 week Brand Strategy Wayfinder Program for industry leading coaches
The coaching program that allows you to create your personal brand strategy that feels like you, while giving you the confidence to show up and shine.   
 Hi! I'm Tanya Abdul Jalil
– creator of the Brand Wayfinder program
If you're here, I'm guessing you're stuck in the Bermuda Triangle of Branding.  
What's that? 
Bermuda Triangle of Branding is a bit of a no-mans' land where people like you have set off to create an amazing business with high hopes and high intentions – only to disappear from the radar somewhere along the line.  Your dreams are still there – you want to be showing up on stages, doing TedX talks, writing books… living the dream.  Instead, your reality looks more like telling yourself: 
I'll start sharing more online when I lose 20kgs

I need to save up for my website, then I'll get my branding photos done and sort out my website

I follow all these amazing people in my niche – I could never do what they do

I spend so much time trying to write my content, but it never really sounds like me

I've outsourced my writing and then spend all my time re-writing it to sound like me because they just don't 'get' me

 

Everyone tells me they never know exactly what it is that I do, so they can't refer anyone to me
These things are just part of life – and shouldn't define your success.  I can't help you lose weight, be like your coaching idol or create your website for you – but I can help you take inspired action on your brand.
If you're ready to put yourself out there and be seen, I have the solution for you.
I created the Brand Wayfinder to help you discover who you are at your heart, so you can show up and shine with your full colours.
 Your Brand Wayfinder is more than just a brand strategy – it's a process of discovering all of your potential and showing you that you are worthy of a brand you love.
 You're here on a mission – you know you're destined for great things and your message has the potential to transform the lives of your clients. 
So why are you hiding away and not making it easy for them to find you? 
Your business is growing and you're 'too busy' to rebrand right now.  Let's face it – there's never a 'right time' to do anything.  Imagine if you'd started a year ago – you could be growing and scaling right now.

 Got a case of Imposter Syndrome? Even the biggest stars in the world feel like they're not good enough and one day someone will tap them on the shoulder and expose them as a fraud.  Are you going to let that keep holding you back?

 What would success mean you'll lose or have to give up?  Less time with the kids? Travelling more? Jealous friends and family? There's a lot of upsides to success, but often the downsides are more powerful and keep us playing small.
What do you get with the Brand Wayfinder Coaching Program?
The Brand Wayfinder Coaching Program give you the support, tools, and guidance you need to create a powerful brand strategy.
The program includes:
Weekly lessons on branding topics and strategies.
10 weeks of support via email and coaching calls
5 x 45-minute coaching calls with me.
Templates and workbooks to help you develop your brand strategy and messaging.
Customized visibility tools such as an About Me page, bios, and media kit, to fit your unique needs.
A customized content or visibility plan tailored to your goals.
Access to a private Facebook group for ongoing support and community.
Weekly coworking sessions to work alongside fellow program members and receive additional support.
Fortnightly Q&A sessions to ask questions and receive personalized feedback.
I went to Tanya because I felt my content had little direction and was very haphazard/ad-hoc – the idea of having content planned for months in advance seemed like an impossible task. In 45 mins she provided me with so much relevant and creative content ideas, with a focus on my strengths and the things I love to do. I have so much clarity around my planning now, and feel so in control and inspired! She has a beautiful relaxed manner which made me feel so at ease – thank you Tanya for such a fantastic experience
The Brand Wayfinder coaching program will give you… 
A plan of action for your business

Ideas for how you can engage with and connect with your audience

Clarity on who you are, what you have to offer and who you serve

The motivation to do the work and make it happen

Excitement to see how your amazing brand will unfold

A brand strategy that looks and feels like the best version of you.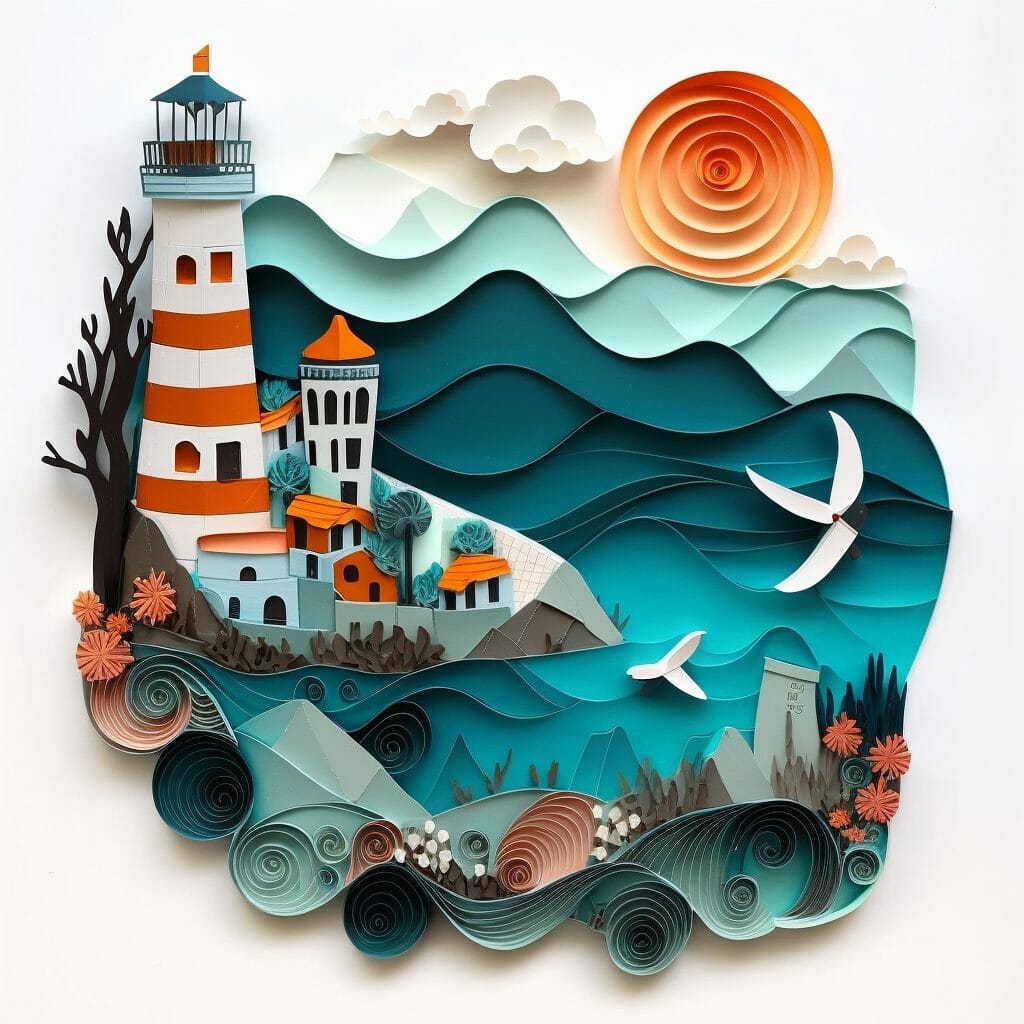 Are you ready to start embodying your brand on your own terms?
Do you know the hardest part of building a business on your own?
It's being the face of the brand.  Having the courage to step up and say, ok, I'm ready, take me as I am – is HARD.
 The easiest option? Stay small.  Wait till you lose weight, buy a new wardrobe, and save up some money for a website. 
The not-so-easy option?
Show up. Be ready right now to get out there and serve your audience and help people, just as you are (Hint: that's where I come in!~)
 You're invited to join the Brand Wayfinder program if you're:
Ready to do the work

Sick of waiting for that mythical 'one day' and you're ready to take action now

Ready to create a brand that you love

Sick of hiding and you're ready to start being seen

Ready to share your big dreams with the world

Sick of half-assing your brand, content and programs – and you're ready to take it to the next level

Needing some accountability, support, advice and ideas to bring it all together and make it happen
Meet Tanya
I've done the hiding away thing.  And it's as comfortable as a wearable blanket in a Melbourne winter.  But soon enough, summertime comes along and you need to shake off the layers and be seen again.
When I started my first business, I was still working part-time in the corporate world.  I made incognito profiles on social media and tried to hide what I was doing in case someone I knew saw me.
I kept a low profile – made new friends online, built a community of new contacts and gradually grew my business that way.
Because I started with a fictional version of me though – it wasn't long before I got frustrated at living a dual life. 
So I pivoted. And rebranded. And pivoted. And rebranded again.  And again. 
The problem was that I was approaching my businesses and brands like I was building a house starting from the roof down. Soon enough I got bored with each new brand because I didn't put in the time to set the foundations that would make sure my business would sustain me in the long term.
It wasn't until the pandemic hit that I started to actually find my feet in the world of online business and start to show up as 'me'. 
I created my Hayzel Media brand as the solid base for my brand.  This was the place I could build from – and create a brand that truly felt like 'me'.  Like the rest of the world, I had lots of time to think and ponder my mission and purpose, and how I wanted to show up in the world.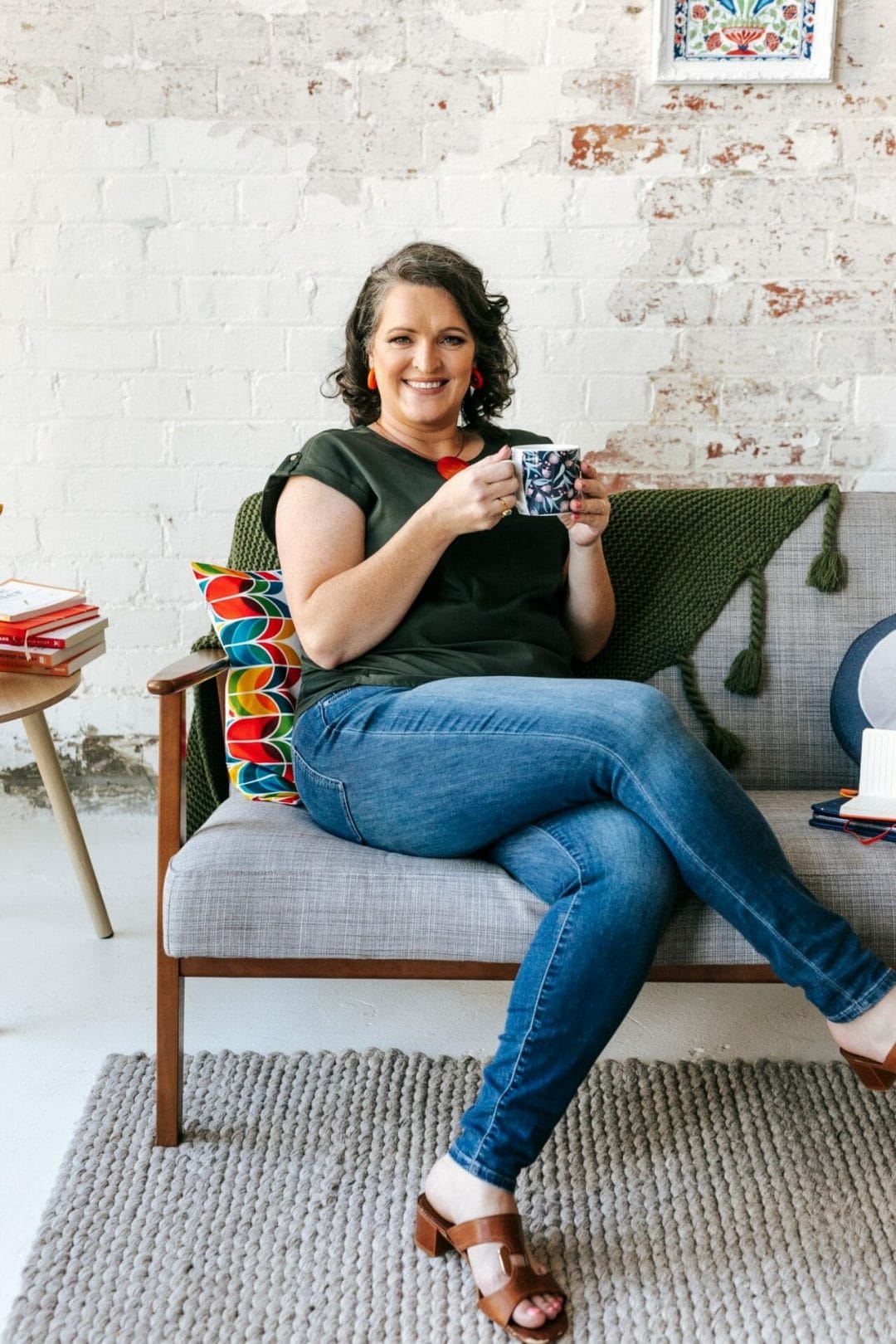 This process took time – and I often say I'm grateful the pandemic went on for so long, because if I went straight in with the ideas I had at the start I'd redone them about 10 times to get to where I wanted to be.  Without realising it at the time, I was creating my very first Brand Wayfinder – the map and compass for my brand that would allow me to show up and shine without feeling like a copycat or imposter. 
The Brand Wayfinder is the result of years of studying brand voice, brand strategy, copywriting and storytelling – brought together in a simple and easy process that will give you the structure, guidelines and content you need to embody your personal brand.
The Process
Creating your Brand Wayfinder
The Brand Wayfinder Coaching process has four stages, or journeys that we'll work through as we build your Brand Wayfinder together.  The first two stages have lessons and coaching sessions on building your brand foundations and brand substance.  The third and fourth journeys are customised for each person, depending on your goals.  In the third stage, we'll craft your brand visibility tools – this might be your About Me page, your bios or a Media/PR Kit.  In the fourth stage, we'll work together on your brand visibility strategy.  This might look different for everyone depending on your goals – you might create a content plan, a visibility strategy, an awards strategy or a thought leadership plan.   
Along the way, you can join the rest of the coaching cohort for weekly coworking sessions to keep you on track with the activities, and jump on the fortnightly Q & A sessions to get support when you need it.
We'll meet every fortnight as you work through each of the stages, and then at the end we'll have a final celebration of your journey – Coming Home with all of the coaching cohort.
Journey One – Brand Foundations
Week 1
In the first journey, we'll meet and go over your current brand, find the gaps and set your goals for the coaching program and your brand, exploring your 'why' and setting your vision for your brand.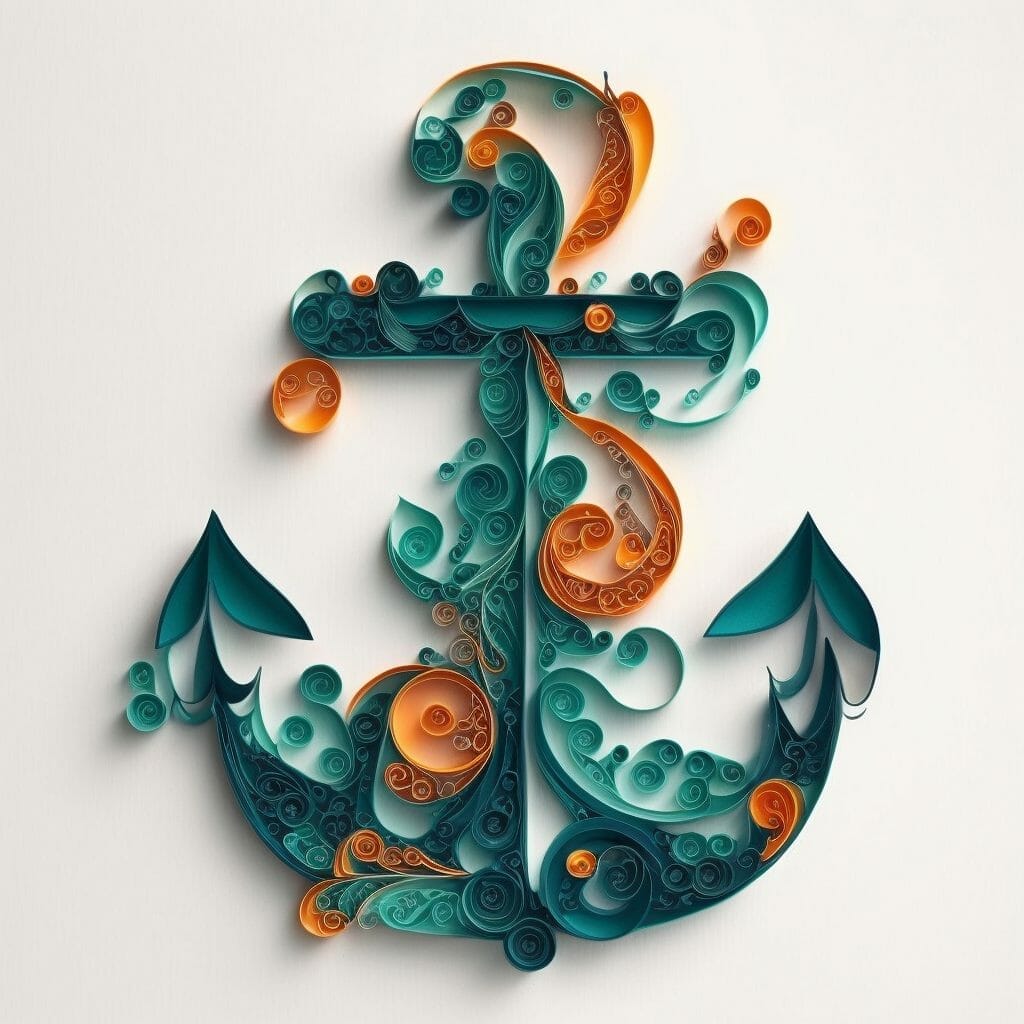 Journey Two – Brand Substance
Coaching Week 2-3
In this stage of the journey, we'll develop your Brand Anchors – these will draw on all your work in Journey 1, and then build the sections of your Brand Wayfinder that contain your Brand Substance – your purpose, values, mission, vision as well as your audience, competitors, and differentiators.
Journey 3 – Brand Expression
Coaching Weeks 4-6
In the third journey, we'll get deep into how your brand expresses itself to the world.  Together, we'll discover and build the character of your brand, craft your visual expression and work out your messaging, tagline, promise and brand stories.  We'll pack all of these treasures into your Brand Wayfinder as your About Me page, short and long bios and media/PR kits, along with an action plan to get your voice heard.
Journey Four – Brand Direction
Coaching Week 7-9
In the final part of your Brand Wayfinder creation, we'll craft all the materials you'll need for your next journey as you set off with your new brand into the world.  Depending on your goals, this might be creating a launch plan that shows off your new brand, content planning to get your thought leadership out into the world, creating editing guidelines for your team.
You'll finish the process with a completed Brand Wayfinder that will be your compass and guide for living out your brand.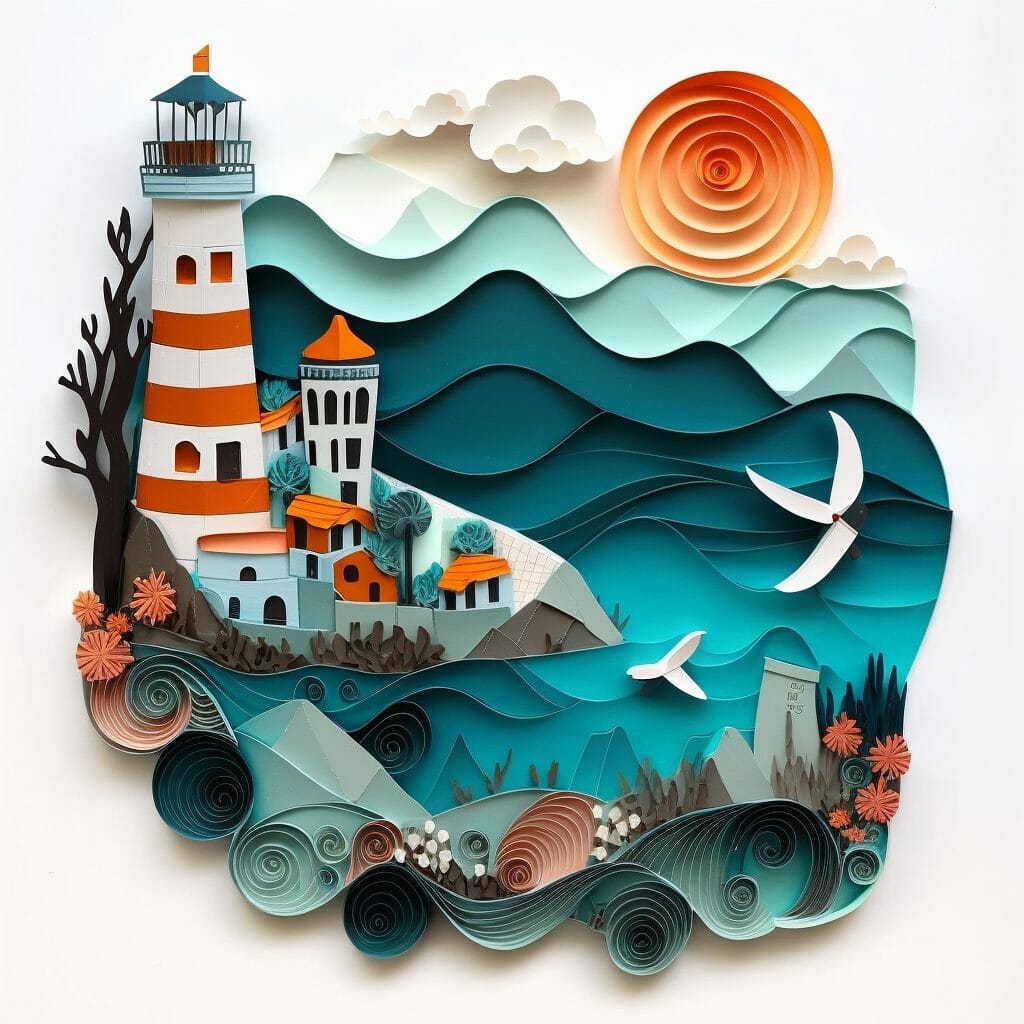 Coming Home
Coaching Week 10
In the final session, we'll celebrate how far you've come – set some goals for your next six months and make any final adjustments to your plan.
Sounds great!
Tell me more! I want details 
Timeline
The Brand Wayfinder Coaching program runs in alignment with the Victorian school terms, in 10-week blocks.
The program is designed intentionally to be spacious to allow enough time for creativity, play and ideas to come forward.  If you want to take a week's break (and the term allows), we can build that into our plan. 
 In 2023, I will be running three rounds of the Brand Wayfinder starting the week of:
Due to the intensive nature of this program, each round will have a strictly limited number of places. If you're not ready for the current round, you're invited to join the waitlist for a future round.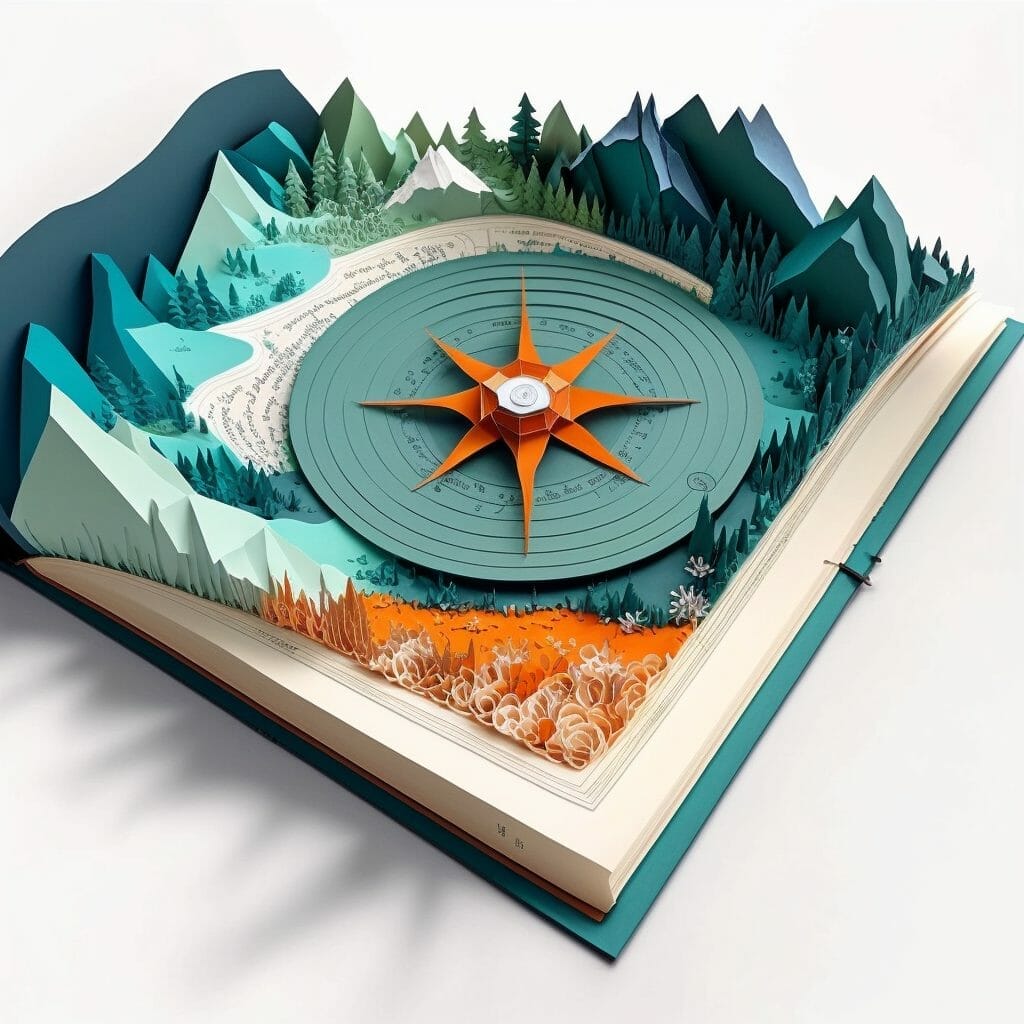 What's included?
Your completed Brand Wayfinder – a Brand Strategy Guide for your business

The confidence and clarity you're looking for to be more visible in your brand

Customised brand visibility tools tailored to your goals (

Media kit/PR kit,

bios, your About Me Page)

Your key messages, stories, and communication style

A customised visibility plan (content planning, awards planning, thought leadership)

5 coaching sessions

Access to fortnightly group Q &A sessions

Weekly co-working sessions
Coaching Calls
Each call is around 45- 60 minutes long.  I'd suggest blocking out a bit longer if you can, firstly in case we go overtime, and secondly to allow yourself time to process our chat, make notes and get your ideas down while they're fresh in your head.
Most of the work will be done on the call together, but some weeks may need a few hours of extra time to complete the tasks.
Not every week has a coaching call – you'll have some weeks where you work through the tasks and check in via email. 
In between calls, I'm available via email, and will usually get back to you within 24-48 hours during the week.
I'm also around to give feedback and advice on your work as you go if you need it. 
Happiness guarantee
Because the program is a significant investment of my time and yours, I want you to be happy with the end results.
If you get to the end of the program and you're not happy with any part of your Brand Wayfinder, I'll happily work with you for as many more sessions as we need to get your Brand Wayfinder the way you want.  Of course, this relies on you having attended all the relevant sessions and put in the work, and you've raised any issues when they first come up (not waiting till the end to tell me!). 
I believe in early and open communication – if you're ever unhappy with any stage of the process, please let me know as soon as possible, so I can address it. 
About Me
What I bring to the program
When you get coached by me, you don't only get support, ideas and advice – you'll experience what it feels like to have someone believe in you and cheer you on unconditionally.
Although our goal is to create your Brand Wayfinder – I've also got a truckload of experience in teaching, coaching, SEO, Copywriting, Brand Voice and the education sector that I'll happily share with you.
If you're into Human Design, you'll love to hear that I'm a Self-Projected Projector (2/4), which means I'm living out my purpose by shining a light on others and lifting them up to be their best selves.  Part of my design is to guide people to discover their inner voice. It's no surprise that I love to help people reframe and retell their stories into empowering narratives. 
In this program, as your coach, I won't be doing the work for you.  At times, I'm going to challenge you – ask the hard questions, push you to do your best work and I'll be a bit like your mum reminding you to pack clean undies at each stage of the journey.  I'll give you the resources, feedback, ideas, and support you need – but your success is going to be measured by how much you put in.
I've consciously designed this program to be spacious – I know you're busy and have other priorities, so there's room for busy weeks and slower ones to catch up if you've fallen behind.
I'm creating a new community as well, on Facebook, where all of my coaching students are invited to connect, share and learn from each other as you create your brands.
Curious about what makes me qualified to teach people about Brand Strategy? 
Besides spending the last 6 years or so teaching business owners how to write their brand strategy as part of their copywriting and content strategies, I've also got a few shiny certificates under my belt, including working with some of the Brand Voice and Brand Strategy experts in the business.
Bachelor of Arts/Teaching (Visual Art, Maths, and Theology)
Master of Theology/Educational Leadership
Graduate of The Recipe for SEO Success
Graduate of the CODEX Academy
Graduate of Brand Master Academy
Strategic Brand Management at Curtin University
About You
What you bring to the program
First and foremost – you'll need to pack your sense of adventure and a willingness to pitch in and do the work.  The program is an opportunity for you to explore deeply who you are, what you believe, and your bigger purpose in life.
It won't always be easy – but you're here because you want the answers and know that it's worth going through the process to get the best results.
You don't need to be spiritually inclined – but I do ask that you're open to trying new approaches and exploring new ideas when they come up.
Because the program is a 10-week block – you'll need to commit to staying on track with your weekly tasks and coaching calls so you can finish your Brand Wayfinder before the sessions finish. 
What makes the Brand Wayfinder Coaching program different?
There are loads of ways to create your brand strategy – from done-for-you to DIY, and everything in between.  The Brand Wayfinder program is different because it doesn't just create a generic strategy.  We will work intensively together to dive deep into who you are, your purpose for your business, what you're here to do, and how you want to impact the world.  We'll take all the stories, qualifications, and skills you have and turn them into a strategy that connects your story to your audience.  At the end of the process, you won't have a brand strategy that gets stuffed in a virtual drawer  – you'll have a working document that guides your work every single day – because it's all about you, your work, and your mission.
I just got my download of information from Tanya from my first session working with her and WOW!! Tanya really listened during our session which is reflected in the plan she sent me, could not be more impressed! Will definitely be using Tanya on a regular basis. If you need help with your business, book a session, you won't be disappointed.
Tanya is not only an amazing business woman, she is an ideas machine! If you're looking for content ideas for your blog or social media then do yourself and your business a favour and book in for a session! She has been a wonderful help to my business.
I had an amazing Zoom session with Tanya this morning. Very impressed with Tanya's ability to show me clear steps in how to avoid being overwhelmed by content ideas and scheduling. She was able to guide me how to be more strategic in my approach and leverage off my existing offerings rather than reinventing the wheel each time. Tanya made what initially seemed like a daunting task for me, very easy and showed me how to work smart not hard. I'm excited to implement her suggestions and definitely recommend Tanya's services to anyone seeking to improve their business. Thanks a million!! #veryhappycustomer
Are you ready to celebrate YOU?
Your personal brand isn't a foreign place you get to with roadmaps and structured courses designed to turn you into a better person – it should feel like coming home. It's about discovering the very best version of you – and showing you how you can share this with the world. 
The process of creating your Brand Wayfinder is designed to give you space to dream, create and visualise your brand while you discover who you are at heart. It's a process to take time out of your busy week and focus on your business – and creating something that will form the very foundation of all you do going forward.
Your Brand Wayfinder will become the compass and guide that will keep your brand on track as you grow.  Although you might update your Brand Wayfinder, because at it's heart, it's you.  
I know that deep down, you know you're destined for great things – but for some reason, you just can't get out of your own way to make it happen.
Now is your time to celebrate your worth and invest in your personal brand. 
Happy customers? Yes please!
Here's what people are saying about working with Tanya
Tanya provided exceptional keyword research for my client who had specific local SEO needs. She was easy to deal with in the lead-up to being engaged, an excellent communicator, and she provided me with excellent guidance when needed.  And the cherry on top was her very reasonable fee. I'd use her services again in a heartbeat.
It was great working with Tanya at Hayzel Media and we would highly recommend them for your next project. We are very happy with the copy and content that has been produced. Hayzel Media is very professionally run and the quality of the work is excellent.
I approached Tanya to help me get some blogs written that had been on my to-do list for too long. She was easy to work with and professional at all times. The best thing was the great quality of her work and attention to detail she has. She really understood what I wanted to achieve and exceeded my expectations with the content she put together. It's saved me so much time! Thank you Tanya!
I just came off my first call with Tanya. She is just brilliant at overall content strategy as well as drilling down to the nitty gritty. She's recommended some changes to me which range from simple and easy, to more complicated and time-consuming but with long lasting results. I'm excited to start scheduling posts for the very first time instead of lurching from blog post to blog post! I'm definitely keen to work with Tanya on a regular basis to keep me topped up with ideas!
Where do you want to be in your business in 3 months' time?
What about a year from now?
What actions are you taking today that will move the needle closer to that dream?
F.A.Q.
Frequently Asked Questions
Who is the Brand Wayfinder Coaching Program for?
Although anyone is welcome to join the program, you'll get the most out of it if
– You've got a good sense of who you are, what you do, who you serve and your programs and offers.  You don't need to have it all worked out, but at least have a good idea of the direction.
Do I need to be a marketer/copywriter/coach etc?
Not at all!  The program is designed to be accessible and easy to follow no matter what level your skills are at. 
How much time should I expect to dedicate to the program each week?
I recommend dedicating 3-5 hours per week to the program, which includes attending coaching sessions, completing the weekly lessons and assignments, and engaging with the Facebook group and other program members.  Some weeks may need a lot less or more, depending on the topic.
How much does it cost?
When you book a call to see if you're a good fit for the coaching program, I'll give you all the details on your investment and payment options.  
I don't want to take 12 weeks - can we do it quicker?
If you're unable to commit to a 10-week round, a 3 or 6-session block with flexible dates may work better for you. We can get through most of the Brand Wayfinder in 6 weeks, or I can create a custom program for you if you need something different.
Do you offer payment plans?
Yes! I can offer a 2 or 3-payment plan if you want to spread out the payments over a few months.  
I've got questions - can we chat?
How long do I have access to the materials?
All the workbooks and video recordings of the sessions are yours to keep.  You'll also get access to the community and the course materials for as long as they exist.
What about the next steps - can you help with content creation and all that?
Of course! I love writing and creating content that helps coaches and course creators show off their expertise.  I've also got a huge network of trusted writers I can refer you to if I can't help.
Is the program accessible? I need some adaptations
Providing accessible education is a value close to my heart – so a big YES.  Please tell me what you need, how I can support you and any adaptations you need.  This might be adding subtitles to our chats, delivering materials in a different format or following up and keeping you accountable.  
How are the sessions conducted?
The coaching sessions are held on Zoom, and will be recorded so you can review them later if you need.  When we first meet, we'll find a time that works for both our schedules.
I've got a different question
Need more info? Want to know more about the program?  The best way to learn more is to book a 15-minute chat via this link, or send me an email tanya (at)hayzelmedia.com
10 weeks of Brand Strategy Coaching
On-demand Brand Foundations video course, weekly actions, workbooks and templates, 5 x 45-minute 1-hour coaching sessions over 10 weeks.
Create your Brand Wayfinder Kit
Together we'll create your:
Brand Strategy
About Me Page content
Short and Long Bios
Brand Stories
PR/Media Kit
Content Strategy
Next Sessions
 In 2023, I will be running three rounds of the Brand Wayfinder starting the week of:
Due to the intensive nature of this program, each round will have a strictly limited number of places. If you're not ready for the current round, you're invited to join the waitlist for a future round.
Monday – Friday
9.30am – 3:00pm AEST (Melbourne Australia)
Next Intake Starts 10 July 
Limited places available
Not quite ready to join but want to stay in touch?
Sign up here for Brand Wayfinder updates, program launches and VIP offers.