SEO Copywriting means writing in a way that Search Engines (like Google) can easily find your site and show it to your audience.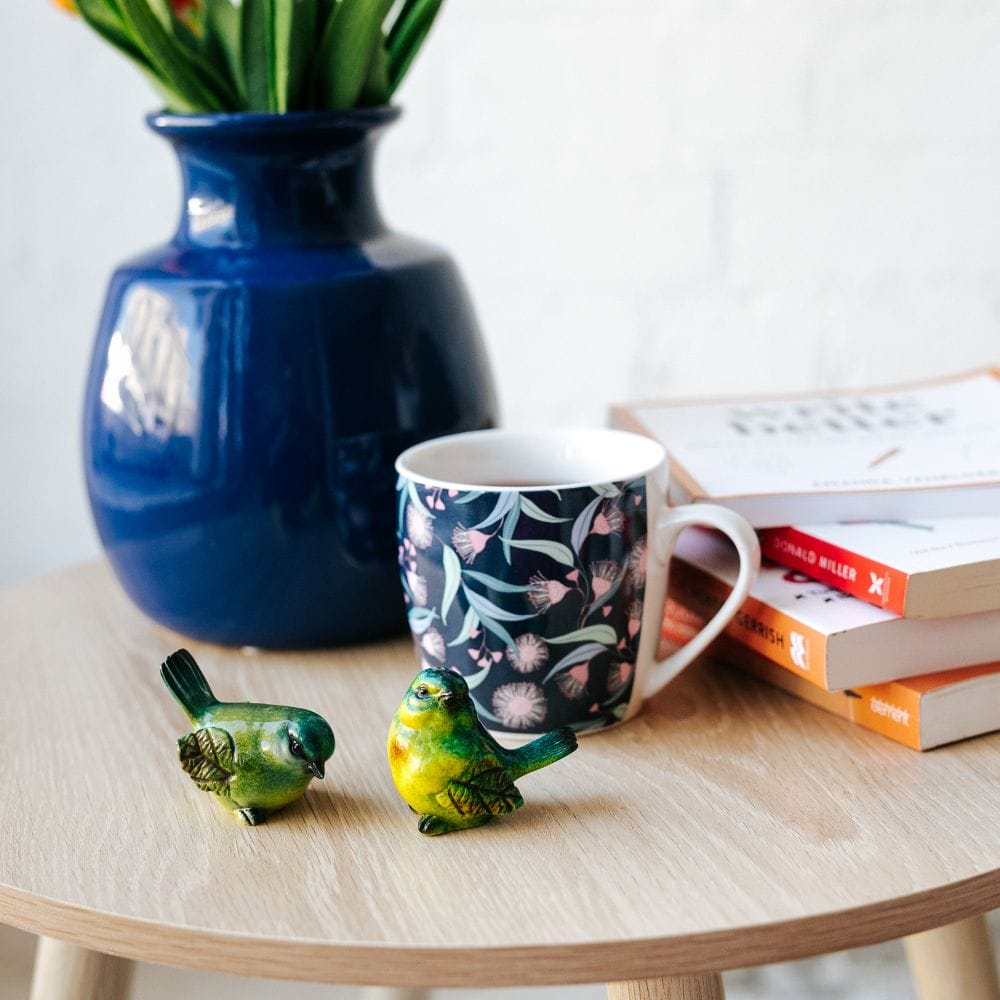 SEO copywriting for education brands
– the perfect blend of what your customers want to read – and what helps you get found by search engines.
Writing your own website is HARD
You know your own business inside and out.  But when it comes to writing your website copy, the words just don't come. Having someone guide you through the process and drawing out your story is priceless.
Getting found on Google is more than just luck
The art and skill of SEO is more than throwing money at Google Ads and slapping words on a page.  Knowing what information to put where on your website is key to Google serving up your site in SERP's when your customers come searching.
Telling your story through your website
Story is central to creating meaningful connections with your customers.  Telling your story through your website content is essential to moving customers from browsing to feeling like they can be part of your story too.
It's more than just words on a page…
What do you get with SEO Website Content?
Website words that tell your story
Telling your story through your website is more than just words on a page.  We craft your unique brand story to create meaningful connections with your ideal students.
Keyword Research
Know the keywords your customer is using to find products and services just like yours.
Target high traffic, low competition keywords that will help get your site found.
SEO optimisation built in
SEO friendly title tags and meta-descriptions come as standard and will get clicks to your site before you even say a word.
5 PAGES OF SEO WEBSITE COPY
UNLIKE OTHER WEBSITE PACKAGES, KEYWORD RESEARCH, COMPETITOR RESEARCH AND A MINI-SEO COME STANDARD.
+ 5 pages of SEO-friendly web page copy (Home, About, Work with me, Services, FAQ, +FREE Contact page)
+ Up to 400 words of copy per page
+ A detailed briefing questionnaire
+ One 60 minute briefing session
+ Mini-SEO audit of your current site performance with report
+ In-depth keyword research (including competitor analysis)
+ Title tags and meta descriptions
+ 10 FAQ
+ Two free rounds of revisions and changes
+ Professional editing and proofreading
+ 5 social posts to promote each page of your new site.
Working on your digital marketing is not a 'set and forget' process.
That's why we love to build long-term relationships and get to know your business from the inside out, so you keep coming back to us every time you're ready to upgrade to the next stage.
Besides the actual creative stage of the process, most of the work of marketing is a collaboration.
There's usually:
A lot of questions and back and forth
Some quiet time (for you!) while we get down to the creative business
Then a bit more back and forth refining your project.
Want to know how that looks step by step? Read on…
Getting to know you
Once your project is booked – I'll send through a short questionnaire about your business and how I can help you and a booking link for your briefing call. 
Briefing call
Once you've booked in your briefing call, I'll get to work with some friendly stalking of your business, competitors, and audience.
During the call,  we'll talk through any questions I have, and get into the nitty-gritty of what makes your business tick, who you are and what you do, who your customers are, and what are they looking for.
Skeleton draft
When I start writing your content, I may be in touch with a few back and forth questions, clarifications and send through a skeleton draft/outline to make sure we're on the right track and your content is shaping up as you'd like it.
First Draft
Your first draft will be sent to you with some feedback guidelines, and you'll get two weeks to review and return for amends.
If the briefing process has worked, then the first draft should be around 80% 'there'.  Your feedback and suggestions of what has and hasn't hit the mark are then added into the content to polish it up to 100%.
We'll repeat the draft/review process once more before I send the final version off for professional editing and proofreading.
Final Draft
Once your copy and all payments are finalised, your project will be signed off, and the copyright is handed over to you.
Feedback and review
Once the project is complete, I'll ask you to complete some quick feedback questions and to leave me a testimonial if you're happy.
This helps me to keep improving my processes and let's other clients know what to expect when they work with me.
UPGRADE YOUR SEO WEBSITE PACKAGE
Want more than just a website content package?
All our packages are built around a standard set of inclusions, with various upgrades for different business types.  If you have any questions, don't hesitate to book in a chat and we can help talk you through your needs.
BRAND VOICE GUIDE  – FROM $947+GST
Get clear on what you want to say with a Brand Voice Guide that explains who you are, what you do, how you work. 
Strategy sessions also available.
Pre-briefing written questionnaire
60-minute online consultation
Review of up to 3 nominated competitors
A comprehensive guide to your business's tone of voice
Up to three target audience profiles 
An overview of your business's principles, values, beliefs – and what that means for your copy
Your brand promise and positioning
Key messages
Word bank of words you do and don't like
Sample copy
Overview of grammatical conventions
CONTENT AUDIT – FROM $547 +GST
In-depth review of your current website content for SEO performance, gaps, UX, branding.
Mapping all current content
Analysis of current SEO performance of each page
Identify gaps in SEO/content for each page
Identify areas for streamlining and condensing
Mapping new content plan for revisions including auditing of all website content including navigation, metadescriptions, title tags, headers, body text and call's to action.
Full audit report with recommendations
BLOG PACKAGES 800 WORDS  – FROM $487+GST per blog
Get your content strategy finally happening with a package of professional content.
Choose from packages of 5 or 10 blogs.
Each blog includes:
1 x 800 – 1000 word blog
SEO keyword research for your audience
Briefing chat and questions to get to know your business
3 headline suggestions
2 Image suggestions
+ Includes 2 rounds of amends and proofreading
Our Latest Projects
Here's a selection of some sites we've written recently
Frequently Asked Questions
Why do you include SEO Keywords in all your packages? I just want a simple, no-frills website.
The simple answer is that SEO Keyword research is an essential part of SEO content writing.   Like bread and butter – you can't have one without the other.
SEO Keyword research means researching:
What keywords you're already ranking for (we don't want to scrap any content that's working for you already)
What your audience are searching for (so we can add those juicy words to your content)
What your competitors are doing (so we can do it even better)
The list of keywords we come up with can be used to help boost your content wherever you may put it, such as social media posts, writing blog posts that will help you rank for your keywords, in video content, to create lead magnets… the list is endless.
We know that might make our packages seem a little more costly than others you might be looking at – but we stand by our work and know that we'd be doing you a disservice to write you a website without considering SEO keywords.
Can you teach me how to use my website?
Getting started with a new website can be a steep learning curve!  All our website design packages come with tutorial videos so you can manage your own content and updates easily.  If you've already got a site, we can provide training on how to make the most of it – just send through an enquiry and we'll be in touch.
What's included in SEO Website Copywriting?
What's included in SEO Website Copywriting?
Researched keywords and key phrases
Clickable titles
Copy that people will want to read
SEO friendly title-tags and meta descriptions
A complete copy deck that has all the instructions so it's simple to upload on your site
Image naming suggestions
Clear instructions on how to use the copy
Can you get me to no. 1 on Google?
Maybe.  I wouldn't guarantee it, because there are many factors that go into getting your site on page 1.  Some factors that might impact your visibility on Google include the keywords you're targeting, how competitive your industry is, how your website fits in with other marketing strategies you're using and how much extra content (and how often) you'll update it.  So, long story short – I can't make any promises but I'll do everything I can to set you up for success.
Curriculum Development
Bring your course ideas together with a professional writer who can create workshops, presentations and course packages that will be a joy to teach and learn from.
Editing and Proofreading
When almost isn't good enough. A final professional edit and proofread will take your copy from whoa to WHOA!
COURSE AND PRODUCT MARKETING
You've got the course, built the website and  done all the SEO.  Promote your course, products and educational services with SEO that makes people want to buy.
EDUCATIONAL ARTICLES
Education and training blogs and articles to support teachers, parents, students and school administration on education topics.
"Tanya provided such constructive feedback and went above and beyond for me even though I was only expecting a couple of sentences of feedback."
I needed a fellow copywriter to take a look at an article I had written and tell me if I needed to change anything.
Tanya provided such constructive feedback and went above and beyond for me even though I was only expecting a couple of sentences of feedback.
I would highly recommend Tanya as a copywriter. Her copy is well thought-out, professional and high-quality!
– REMI AUDETTE –COPYWRITER
"Tanya was so easy to chat to."
Tanya was so easy to chat with and came up with some great ideas for our small online business. Really appreciate your help Tanya, and look forward to working with you again!
– CELESTE ROBERTSON – NATURAL SUPPLY CO.
"She was easy to work with and able to turn the work around quickly, so I could meet the deadline."
I needed a professional copywriter who had experience writing educational material to cast their eyes over a landing page for a new online course.
Tanya came back with recommendations to make the sales piece more enticing without changing the tone and voice.
 I look forward to working with Tanya again.
– JODY CAREY – COPYWRITER