Ready for a sales page that actually makes sales?
Let's review your sales page and get it working for you.
So you've DIY'd your sales page – now what?
Writing your sales page is often the hardest part of course creation. You know what you want to sell, you know your audience and why they should buy it. But putting it all together so it looks good and makes people grab their credit card is a lot harder.
If your sales page isn't working for you (or even worse -it's still sitting in your drafts folder!) – it's not going to get your courses filled!
A sales page that isn't working means:
– No one knows who you are and how to find you
– The people who would benefit from your course are missing out on your expertise and teaching
– You're not making the sales you need to pay your bills
– You're wasting time and money sending people to a page that doesn't convert to sales.
You've done the hard work of getting it written – now let's work some magic on it to get it polished up and ready to show off to the world.
How can a Sales page review help you?
A quality sales page will attract motivated, inspired and ready to learn students who are excited to work with you.
The right sales page will also help you:
Optimised for enrolments
Your page will be reviewed by a professional education copywriter, who knows what makes courses sell – so you can trust that it will be optimised for maximum conversion to signups.
Sell it with pride
You'll feel confident sending people to your sales page knowing that it looks and sounds great.
Get found, get known, get signups
You'll make more sales because people will know who you are, what your offer is and how they can work with you.
READY TO REVIEW YOUR SALES PAGE?
INTRODUCING THE SALES PAGE REVIEW SESSIONS
These 90 minute sales page reviews are a short, focussed 1:1 review of your sales page.
In this session, we'll cover:
The goals of your sales page
What's working (and what isn't)
Editing and proofing of content
Content tweaks and suggestions to maximise conversions
Formatting suggestions to help your page flow from intro to sale
You'll get a recording of the session, plus the notes to give you everything you need to go back and improve your sales page.
PLUS: You'll get my sales page checklist and sales page review template to make sure everything is covered.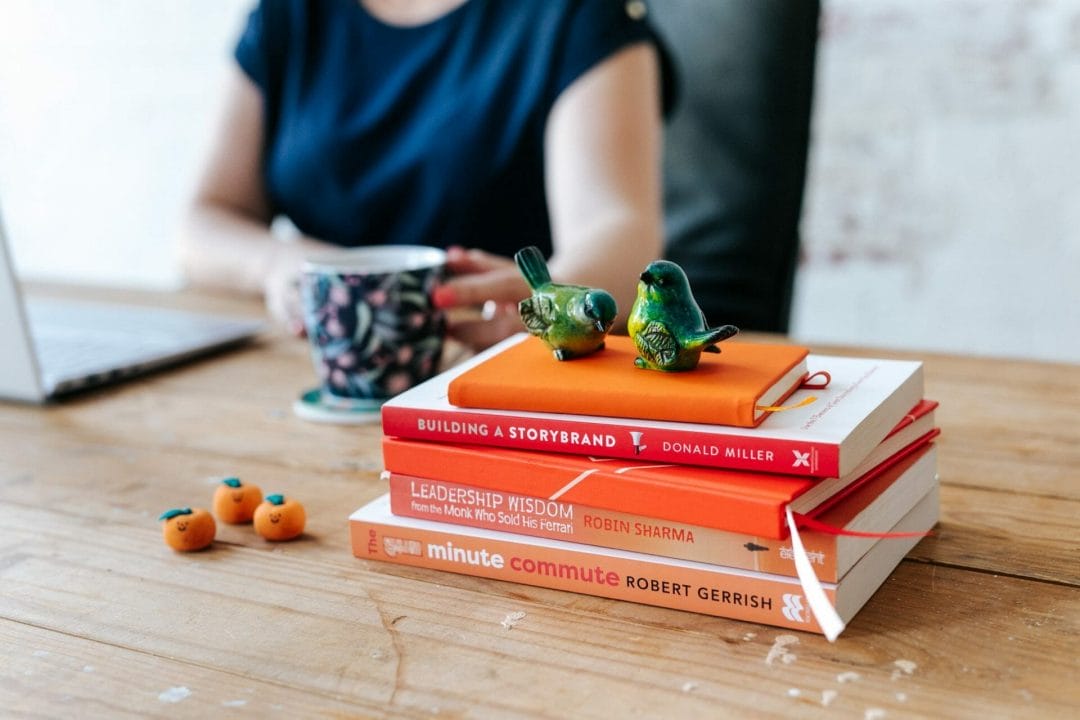 What's it like to work with Tanya?
"Tanya provided such constructive feedback and went above and beyond for me even though I was only expecting a couple of sentences of feedback."
I needed a fellow copywriter to take a look at an article I had written and tell me if I needed to change anything.
Tanya provided such constructive feedback and went above and beyond for me even though I was only expecting a couple of sentences of feedback.
I would highly recommend Tanya as a copywriter. Her copy is well thought-out, professional and high-quality!
– REMI AUDETTE –COPYWRITER
"Tanya was so easy to chat to."
Tanya was so easy to chat with and came up with some great ideas for our small online business. Really appreciate your help Tanya, and look forward to working with you again!
– CELESTE ROBERTSON – NATURAL SUPPLY CO.
"She was easy to work with and able to turn the work around quickly, so I could meet the deadline."
I needed a professional copywriter who had experience writing educational material to cast their eyes over a landing page for a new online course.
Tanya came back with recommendations to make the sales piece more enticing without changing the tone and voice.
 I look forward to working with Tanya again.
– JODY CAREY – COPYWRITER
Are you ready for a Sales Page Review?
A sales page review session is perfect for:
DIY types who love to get in and write about their courses (and need just a little help and advice)
Course providers who want to give their sales pages that little polish before publishing
Copywriters who want to build their confidence writing sales pages
Sales pages that aren't converting to sales 
Not everyone is ready for a sales page, so this might not be for you if: 
You haven't written your sales pages yet, or it's just a bunch of notes and ideas (I have something else coming soon that will be perfect for you).
Your sales page is already getting you sales and you're booked out
Your course isn't ready yet and your sales page will likely be updated when it all comes together.
Ready to book your Sales Page Review?
If it's time to finally get your sales page polished up and put to work for you – book your sales page review now.
Limited sessions are offered each quarter, so get in early!
Hi!  I'm Tanya!
And I help course creators get more students on their courses.
As an education copywriter, I've helped loads of companies create courses and sales pages that convert to happy students.
But – I know that finding a copywriter you can connect with is hard.
Not everyone can afford a conversion copywriter or even wants to outsource their content to a copywriter.
If you write your own courses, it makes sense to have a go at writing your own sales pages too.  Especially for something as personal as our signature courses – no one knows them better than us.  But we still need that little bit of expert advice and support to make sure it's going to work.
That's why I've started offering these Sales Page review sessions.  So you can get the best of both worlds – DIY your copy and save time and money from outsourcing, but get the expert advice that will make sure your sales page gets the results you need and sells out your course.
As an ex-teacher and trainer and obsessive course consumer, I've been on all sides of the course sales page process and I've picked up all the tricks to getting sales pages to do the hard work of selling for you.
When I'm not writing education websites and sales pages, you'll find me hiding out in my garden with a hot cup of tea, untangling my crochet or procrasti-creating on Canva.
When you get your sales page working you get more visibility, more students, and more income!
How does a Sales Page Review work?
Book your Sales Page Review
When you book your Sales Page Review, you'll get:
A detailed briefing form that we'll go through in the review
A sales Page Review Template to take notes on the day
The Zoom link and details of your booking.
Sales Page Review Session
On the day, we'll both sign in to the Zoom session.
We'll go over the brief, then review your sales page in detail.
As we go, we'll add notes and changes to your sales page.
After the session
After the session, you'll get your notes and a recording of the session to go back and make the suggested changes.
When it's ready – hit publish and then shout it from the rooftops to let everyone know.
Frequently Asked Questions
What is the cost for the session?
Because this is a new process, I'm offering a special introductory price of $297+GST for the first 10 bookings.  The price will be going up when the 10 places are booked (probably after July).
How will you give me feedback?
In the live zoom session, I'll talk through each section of your sales page. I'll have a copy of your sales page open on the shared screen and will add comments/suggestions as we go. You'll also get my personal review template to take your own notes as we go through the session.
Can I reschedule my session once it's booked?
You can reschedule up to 7 days before your session if you can't make it.  Bookings changed less than 7 days before the session will be offered a recorded review (with me talking through my recommendations).
When are the sessions offered?
I plan the session times each quarter, with a mix of days/session times.  If you can't find a time that works for you, please send me a message with your best days/times and we can find something that works for us both.
Do you have a waitlist?
Yes! If you're not quite ready for a sales page review just yet, jump on the waitlist and you'll get an email when the next round of spots opens up.  It's expected that spots will book out quickly, so the waitlist is the best way to get your first time preference.
Does this only work for Course Sales Pages?
Not at all – these sessions work for all sorts of sales pages – webinars, books, physical products, courses, retreats….
If you sell it and you need a sales page, we can review it.
What if I have questions after our session?
If you have questions about any of the suggestions/comments from the session, you're welcome to send through an email and I'll do my best to help. I'll also check in a week after our session to make sure everything is on track to hit publish and see if you need any help getting it up and running.
Do you help with the tech stuff?
Because these sessions are only 90 minutes, we won't have time to get into the tech side of things (unless it's a simple fix). 
Can you make the edits right onto my sales page as we go?
In some cases, yes. If it's an unpublished word/Google doc, then we can. In some cases, the suggestions might need a bit more research or fiddling, so they'll be noted as things for you to follow up later on.
I've got a different question!
Your course won't sell itself – but the right sales page could get you making sales while you sleep (or frantically finish writing up your course material because those enrolments are flowing in and you need to deliver!).
If your course start date is looming closer by the minute, and you're not getting the enrolments you need – it's time to fix your sales page. 
Book your session today!